Hello and happy new year!
Well, Christmas 2013 has come to an end and 2013 is history. Many folks have found rather interesting ways to celebrate, both in and out of the Commonwealth
Take 52-year-old John Barsell of Middleborough for example. He begins 2014 with two counts of attempted murder and three counts of assault and battery with a dangerous weapon. He's being held on $50,000 bail at the Plymouth County jail as of Saturday night. Barsell is said to have had an argument with two other men on Christmas morning. The subject matter of the tiff?
Beer.
Now, as Mr. Barsell and the Commonwealth prepare For their upcoming battles, the two men, released from the hospital, mend from stab wounds.
Meanwhile, in Boston, Jeromie Jones, 32, was racking up some Massachusett crime of violence of his own according to law enforcement. this one involved an alleged injury to a police officer's foot.
You see, shortly after 6 p.m. police received a call that a man, who they later identified as Jones, had called a girlfriend who'd just ordered him out of her apartment and told her he was returning with a gun. Police said they found Jones near the woman's home seated in a car. "Fearing the presence of a firearm," the officers approached with guns drawn. In response, officers claim, Jones "sped off, striking one officer in the foot and narrowly missing another officer who had to jump out of the way of the fleeing vehicle," the officers' report states.
Police said they were able to apprehend Jones on Powellton Street in Dorchester after he drove up onto a sidewalk, flattened a one-way street sign and eventually plowed into a parked car.. Mr. Jones was arrested on charges of assault and battery by means of a dangerous weapon, assault and battery on a police , refusal to stop for a police officer, driving to endanger and negligent operation of a motor vehicle.
The officer whose foot was run over was treated for minor injuries, police said.
Dont get the idea, however, that the Commonwealth is the only place where the holidays with celebrated in this fashion. In fact, rather interesting tales come to us from around the country which strike a similar tone.
For example, a woman was arrested for drunken driving and taken to the police station in Readington Township, N.J., where she called a woman friend to come pick her up. The friend arrived there drunk, so police arrested her for drunken driving as well. They then called a man to pick them both up, and he was also arrested for drunken driving as soon as he arrived.
Down in Richland County, South Carolina, there was a Christmas celebration in which a couple with discussing the color scheme of their upcoming wedding. The debate ended in a rather unusual manner.
She stabbed him.
Love, of course, is not the only bonding experience people celebrate during holiday time. Often, folks just want to hang with their friends. For example, in Anderson, South Carolina, some young gentlemen drove up to the home of a teenage girl and purportedly ask for directions. However, it was reported, they then drag her into their car and drove off. Thereafter, she texted her grandmother to explain that she had escaped her of doctors. As you might expect, the authorities investigated the event. They found that the girl had been under house arrest. However, it apparently turns out that she staged the entire kidnapping so that she could spend some time with her friends.
This season, culminating in the new year, is the perfect time for people to move on with their lives. For example, it was a woman in Deerfield Beach, Florida, who went to the apartment of an ex-boyfriend. The boyfriend was now living with his new girlfriend at the location. The ex-girlfriend-soon-to-be-defendant set fire to the front door. Allegedly, she explained, she did it so that she could "get closure".
Attorney Sam's Take On Emotional Thinking And Criminal Justice
it will probably not surprise you that, often, emotions are particularly unsteady during the holiday season. these stories may seem odd and, even, funny to you as you read them. However, you would be surprised to learn how many people show in error of judgment at such emotional times.
"Hey, Sam, even if that is true, isn't this posting a little late? After all, Christmas has come and gone. The new year has arrived!"
Yes, the holiday season is indeed winding down. It has wound down, however, leaving us with the first major storms of the year. These are not the run of the mill ordinary storms. We are being urged to stay indoors. Sort of like a forced continued vacation. One that may or may not be particularly welcome.
Further, vacations do not generally include forcing the kids to stay at home all day. They don't always include the need for constant shoveling of driveways or dealing with frustrations in blizzard traffic. Usually, during a vacation we like to assume we can park our cars when we are going. Don't try it if you're around the city tomorrow.
And so, as snow squalls fall and blow hither and Yon, a couple of reminders are appropriate.
Be aware that your liable to get frustrated by the fact that your movement is limited during the blizzard. Be further reminded that those limitations are nothing compared to those that can be thrust upon you while incarcerated by the government. They tend to do that after violent crimes particularly.
Hopefully, you have gained closure in what ever episodes you had which needed closure. If not, do them in the quiet of your own room or other appropriate places. Not, for example, setting fire was getting one last shot in.
Making threats, even when the recipient of the threats "deserves it" is seldom a good idea. This is particularly true when the threat involves the commission of a crime. Further, if you have already made the mistake, and made the threat, and officers come to discuss it with you, remember the basic advice that is usually given in this blog.
Do not try to out talk to the officer.
Do not try to out run the officer.
Do not try to out fight the officer.
Now, have a great, safe and law-abiding blizzard.

TOMORROW: The Tip Of The Dcf Nightmare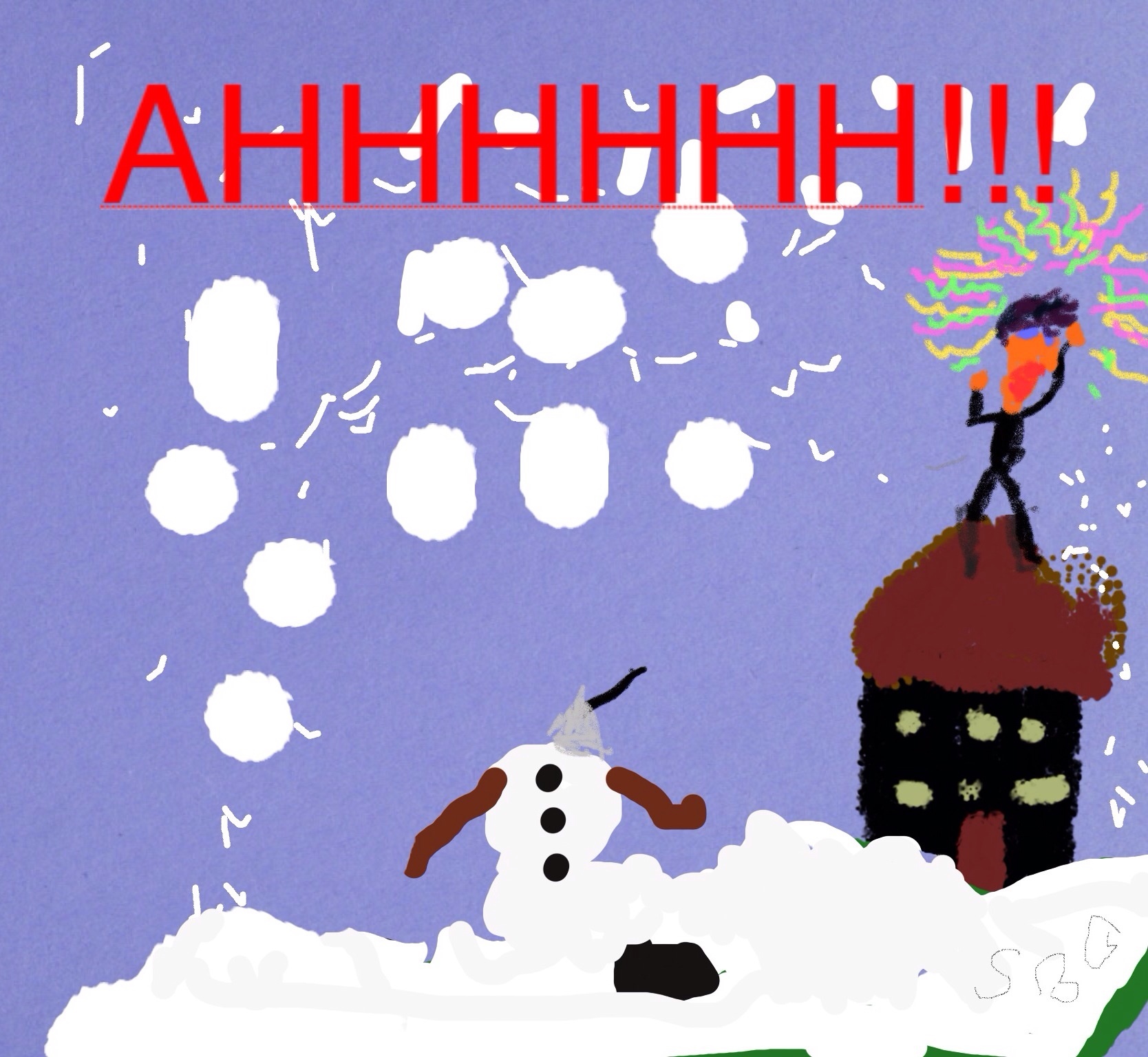 To read the original stories upon which this blog is based, please go to http://bostonherald.com/news_opinion/local_coverage/2013/12/mass_man_charged_with_stabbing_2_on_christmas,
http://bostonherald.com/news_opinion/local_coverage/2013/12/cops_boston_man_drove_at_police_fled , and http://bostonherald.com/news_opinion/offbeat_news/2013/12/drinking_me_uh_why_do_you_ask