Usually, a mere accusation is enough to put someone into the criminal justice hot seat and change their last name to "Defendant". However, that is not what ended up happening to a certain Florida State quarterback .
Nearly a year after Florida Jameis Winston was accused of rape by a female FSU student, the state attorney has now decided not to charge the Heisman Trophy favorite with the crime alleged.
Last Thursday, Willie Meggs, the state attorney for the Second Judicial Circuit, announced the news during a news conference at the Leon County Courthouse. The news came approximately one full year after Winston was accused of sexually assaulting a woman at an off-campus apartment on Dec. 7, 2012.
"We've carefully examined all the evidence in this case and have concluded that no charges will be filed against anyone in this case," Meggs said. "We have a duty as prosecutors to determine if each case has a reasonable likelihood of conviction…After reviewing the facts in this case, we do not feel that we can reach those burdens."
While the case could be reopened if new evidence is found, Meggs indicated that he "had no earthly idea what that would be."
Attorney Sam's Take A Prosecutor's Real Burden…Harm And Foul
In every case in which there is an unexpected result, such as this one, there are special circumstances. For example, in this matter, there was a delay in reporting the matter to the prosecutor's office. There were also apparently issues with the complainant's credibility.
The bigger picture, however, is what I think is worth discussion here.
To be sure, a decision such as this, particularly in such a high profile matter, is unusual. This is particularly the case in criminal allegations such as sexual assault.
"Sam, Isn't it the responsibility of a prosecutor's office to investigate and prosecute every criminal allegation that is reported?"
You might think so given certain prosecutions I have seen, but the actual answer is "yes….and no".
It is the duty of the prosecutor to investigate criminal allegations. However, it is also the duty of the prosecutor to ":do Justice". This means that some thought should go into the investigation. Often, in my experience, this is not what takes place. Instead, it seems to be the case of allegation equals prosecution. Period.
The picture of a rubber stamp comes to mind.
"Why would that be?"
There are many reasons. These days, the primary reason is the fear of the media and the perceived need of the prosecution to cover its nethermost regions. In other words, the response one often hears is "What if we give the guy a break, or believe what he says, and he goes out and kills somebody?"
The unspoken answer, of course, is "I will be condemned in the press tomorrow!"
It is vital to remember that nobody is ever criticized for being unreasonable or "too tough" on crime. However, should you err on the side of presumed innocence, you are likely to be more than criticized. If something unexpectedly bad happens afterwards, you are likely to be out of a job.
I have seen the prosecution of cases that would give you a migraine in trying to figure out how the Commonwealth could pursue such criminal charges. Much more often than not…the simple reason is that the office is covering its prosecutorial behind.
"Well, Sam, what is the big deal? I mean, if a case is really that weak, then it is going to be 'no harm, no foul', right? I mean, there will end up being an acquittal."
There may be an acquittal…although many things can lead to a guilty verdict, so you cannot be all that sure. However, let's assume you are correct…that the verdict will end up being an acquittal.
"No harm, no foul", you say?
A criminal case generally takes at least a year to get to a jury trial. That would be a year of living with the suspicion and stress hanging over your head as most folks assume your guilt.
No harm?
Usually, the prosecution means the need for thousands of dollars to be paid for an attorney, bail or both. For many, this can lead to financial ruin, including, at times, the loss of their home.
No foul?
Often, the mere existence of the prosecution means the loss of the accused's job and, perhaps, career. You would be surprised how this little development can affect the existence of funds for the above…!
Fortunately, most of my clients who's cases I have tried have ended up with a "not guilty" verdict. Certainly, those two magic words bring forth a great deal of gratitude and relief.
But do not tell these folks who have seen their entire world fall apart because of a failed prosecution that they have not experienced great harm. They will tell you of the fallout to their health, families and financial stability…to start.
And to what can they look for some kind of recompense from the complainant or the prosecution?
Nothing.
Not even an apology.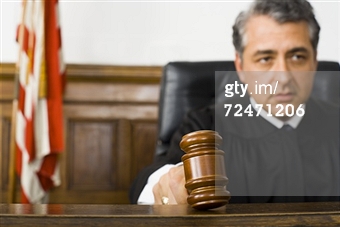 To read the original story upon which this blog is based please go to http://espn.go.com/college-football/story/_/id/10082441/jameis-winston-not-charged-sexual-assault-investigation